A fun kid's toy doesn't only mean to give them PC gaming because numerous toy gadgets promote both fun and learning.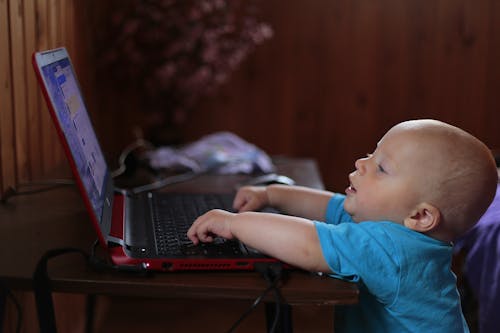 If you're looking for something that will engage learning to your children, here are some cool toy gadget gift ideas that are a sure win!
If you have a child who loves to draw then this is the perfect gift for them. The digital drawing pad for kids will let them create countless characters, sceneries, doodles and whatever object they desire to draw. Aside from drawing they can also use this tablet to practice their writing skills.
This toy gadget is totally safe to use, no worries about getting their eyes irritated because the tablet does not emit blue light. Also, no need to worry about it getting wet or broken because this tablet got it all covered for you. It is waterproof and the package includes a durable case made of ABS material making it durable to breakage. Encourage your child to enhance their drawing and writing skills with this digital toy gadget.
Let children enjoy playing outside with this cool convertible scooter. A must-have toy gadget you can transform into three different ways.
You may turn it into a scooter, a tri-bike, and a ride-on toy. This brilliant toy is suitable for children 2 to 5 years old. Instead of giving them gaming pads, get them these kinds of toys so that they'll be able to develop their physical skills like running, jumping and balancing.
Are you at the point where you allowed your child to have their own tablet or iPad? What children usually do is they watch their favorite animation movies or listen to their favorite nursery rhymes. If that's the case, then here is an adjustable kids' headphone you can match with those toy gadgets.
These headphones are flexible and comfortable to wear. They are made specifically to fit the child's head comfortably. Materials used to make these headphones are soft and non-toxic to be sure that you're only giving them safe gadgets to use.
If you're not yet comfortable allowing your kids to have their own gadgets, here is another toy gadget you can give them. The kids' mobile projector is a great tool to let children watch educational videos.
Since this is a gadget that might be complicated to them, you have the control to choose whichever videos they can watch. What's best about this gadget is they are bigger than a television yet they are more affordable!
Let out your child's creativity by taking beautiful pictures with this digital toy camera. Instead of giving them a smartphone and other expensive gadgets, give them this toy gadget that promotes learning and skill enhancement.
When you buy this camera, make sure you also buy batteries and a memory card for it to work. Aside from taking pictures, this camera can also be used for recording videos. The camera's features are not complicated so we are sure your child will figure how to use them effectively.
Searching for the best toy gadget must not be tiring, hopefully, this list we have provided helped you to find the perfect gift for your gizmo kids.